Hot Car Dad is Guilty
Today, innocent until proven guilty is a myth that only exists in the court room. As we've seen in recent trials like the George Zimmerman and Casey Anthony cases, public opinion is formed long before the actual trial. Here are 5 reasons that Ross Harris will be found guilty.
Financial Troubles
Let's take a look at the facts surrounding Ross Harris' married life.
Harris and his wife were reportedly happy and lived a normal married life.
Friends and neighbors mentioned financial issues caused stress on the marriage
Harris and his wife had taken out two life insurance policies on their newborn son

One for $2,000
The other for $25,000
Eyewitness reports state that upon his arrest, Harris' first communication with family was on how to cash in on the claims. Does that seem like the behavior of a loving father who accidentally killed his child?
Wife's Behavior
Although not originally a suspect, the wife of Harris has received intense scrutiny recently due to her strange behavior:
Today, Mrs. Harris officially "lawyered-up"
She was informed by day care that her son never arrived and said "Ross must have left him in the car"
Asked husband if he had "said too much"
Asked husband if Cooper--the child--looked peaceful because she "dreaded how he would look"
While far from conclusive, this evidence supports that the mother may have been in on the plot also.
Morning Routine
At first, it was believed that Harris forgot the child in the backseat because it was not his typical routine to drop Cooper off at daycare. As more details have emerged, it has become evident that Harris and his wife usually switched off mornings they would drop Cooper off. Harris even gave details concerning his typical morning schedule: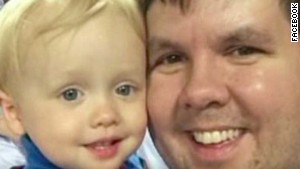 Drive to Chick-fil-A and purchase breakfast (Chick-fil-A is located less than a minute from his work)
Kiss his son's forehead before leaving Chick-fil-A
Drop son off at daycare
Go to work for the day
If, as Harris has claimed, he kissed his son before leaving Chick-fil-A, he would have had to forget about Cooper's presence less than a minute later. Faulty memory or purposeful choice? You decide.
Internet Searches
Details of Harris' behavior at work--his sexting of 6 different women including a minor--have been brought up to further discredit Harris. These are irrelevant to the case. What is relevant however are the accused's internet searches leading up to his son's death.
Read Reddit posts on "child-free"
Read posts on "how to survive in prison"
Searched for "how hot a car needed to be to kill a child"
Watched videos on the dangers of leaving someone in a car
Harris claims the searches were precautionary because he had heard of these things happening to children and didn't want it to happen to his own. And if you believe that, I'm the Prince of Wales.
Return to Car
Even if everything to this point was accidental/coincidental, Harris' other behavior is conclusive.
3 hours after arriving at work, Harris returned to the car to "drop off light bulbs"

Investigators say the child would already have been dead and Harris should have smelled the decomposing body
Investigators believe Harris may have been checking to see if his plan worked, using the light bulbs as cover

After leaving work, Harris drove for some time before pulling over and calling for help.

Investigators say that the stench of the body would have been so strong, he should have rememebered his child immediately
Unfortunately, the death of Cooper Harris was no accident. Hopefully, the prosecution can remove all doubt and put this monster behind bars.
What do you think? Is Harris guilty or innocent? Leave a comment below.